Our Services
We Really Get Digital Marketing, We'll Help You Get It Too.
Reviews From Our Customers
Thank you to all our positive customers, we would not be anywhere without you.
CYL Have been invaluable in our digital and marketing efforts. They have helped our business progress to the next level and we have hardly had to lift a finger. They have been so easy to work with.
Cam and the team at CYL are awesome. Digital marketing can be a minefield knowing what to double down on and more so it is so time-consuming.
They take the time to really get to know your business and have some fantastic ideas that have kickstarted our business in 2019. We look forward to continuing working with them in 2020 and beyond. Thanks, Guys 🙂
We brought Cam into our business as a consultant a few short months ago. He has been developing automation strategies that at transforming our finance operations and taking the manual tasks off my workload. This process is transforming they way we interact and do business with our clients and I cant recommend Cam enough!!!!
Latest Updates
Latest Insights and
Research
100+
Professional articles that share our knowledge.
Our Awesome Partners & Certifications
A fast growing digital agency, supported by some of the best.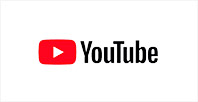 Get in contact with us
We look forward to hearing from you and look forward to finding out how we can be part of your digital plan.